PET Release Films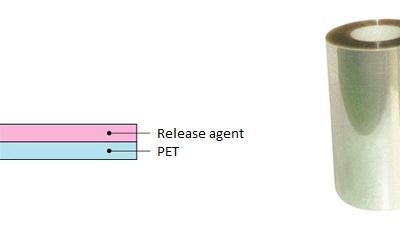 PET Release Film for pressing rigid or multilayer PCB, with silicon as release agent. This foil is low cost and can withstand temperaturs up to 210°C (410°F).
PET release film is made of polyethylene terephthalate (PET) as carrier, coated with 0.2µm ~ 0.9µm silicon. The foil is smooth and clean, uniform coated, no wrinkles, tears, granules, bubbles, pinholes or other defects. The product has excellent mechanical properties, high temperature resistance, thickness tolerances, low shrinkage, good flexibility and is competitive priced!
The film is for PCB and insulation material processing. It has high tensile and tear strength, chemically inert, and good adhesion properties for the multilayer PCB production. It is also very suitable for the flexible printed circuit board (FPCB) processing.
Usage:
It is recommended for standard laminate manufacturing. This product is for 180-210°C temperature range, mainly for the manufacture of multilayer PCB and insulation material.
Product attributes:
The films surface is flat and smooth, free of wrinkles, tears, particles, bubbles, pinholes and foreign matter. Excellent mechanical properties, thickness tolerance, surface roughness, pressure timely dimensionally stable and double-sided release characteristics. This product is not flammable.
Film sets:
We can supply our foils as sets, two outer sheets release film, and PE (~155°C) or PVC (<185°C) conformal film in the center, fixed together. This sets are custom made according to your temperature, thickness and size requirement. Foil sets bring significant time saving compare to the individual layering of PET release films and conformal film.